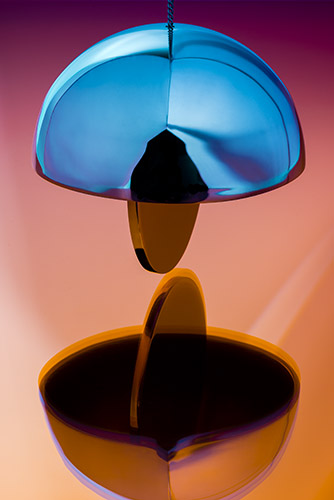 Bell
Ringing of bells symbolizes both joy and death; a gathering call and a warning signal; the opening of a prayer and the closing of meditation. Stimulating the senses and bringing one's consciousness to a place of awareness and self reflection. The curved, mirrored surface of this bell, both reflective and invisible, embodies the ability of a bell's resonance to guide us toward clarity and spiritual awakening.
Originally designed for a group show curated by Join Design, the bell was part of "Reflect" and was shown at Sight Unseen Offsite in New York City in 2016.
Mirror-polished stainless steel, stainless steel chain.